What Certified Financial Planners Actually Do (for you!)
Certified Financial Planners™ are like architects for your financial life.  Like architects, they're highly trained, they think in terms of the Big Picture, and they want something beautiful to come out of the work they do with you.
And in the CFP® world, beauty is defined as growth…when your net worth is growing, they're doing their job right.  Essentially what a certified financial planner can do for you is develop a personalized blueprint for growing your wealth.
But what exactly do they do?
CFPs look for opportunities for positive change in your finances, not your behavior.
You see, CFPs work with numbers and are trained in analysis so they can make informed decisions about what you should do with your money.
In fact, they want to help you grow your money- and they look forward to growing with you.  It's a profession driven by hope, optimism, and success- sentiments which are hard to summon when you're deep in debt or can't control your spending (or worse, both).
A CFP® is for growing your wealth, but you have to have at least a little to start.
They're trained to take assets and turn them into larger assets.  Sure, you could always hire a CFP® to analyze your finances and point out how you could most quickly get out of debt, but it would most likely be a single session instead of an ongoing relationship at this point.
CFPs plan and manage your assets over time. And since assets quite often need to be moved around and rebalanced in order to keep up with what's going on in the economy, your life changes, and any new personal financial goals, it's most beneficial to have a long-term relationship with your CFP®.
They are bound act in your best interest, which means steering you towards the best kinds of financial decisions.
CFPs should have a fiduciary oath, which is a pledge to act in your own best interest at all times.  So you see, a good CFP® isn't just interested in growing your money… he or she is bound to do so.  The entire profession is actually committed to helping increase client net worth.
The board that gives the CFP exam and issues certification, and which is also responsible for maintaining professional standards, requires that CFPs put their clients' interest first.  That's the meaning of a "fiduciary", and it's clearly outlined in the CFP® code of ethics that certified CFPs are obliged to act as fiduciaries.
How a CFP® will help you grow your wealth.
In order to help you grow your wealth, CFPs will first work with you to zoom out and see the big picture of your financial life.
It's hard to develop a plan for growth when you don't know what you're working with.  And for many of us, it's hard to get a grip on a dollar figure of our own net worth.  There are often assets which are hard to value and as you get older things just get more complicated.
You'll then receive recommendations on what to do with your money. That includes an overall strategy for meeting your financial goals, as well as options to choose from.  You also may get encouragement to remain disciplined to stick to the blueprint that's been created for you.
In the end, you get the feeling you're on the right track for growing your net worth, with an expert's advice backing your plan for success.
About the author: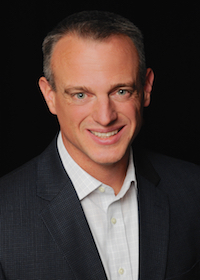 Kenneth Klabunde, MS, CFP® is the principal at Precedent Asset Management, a fee-only wealth management firm located in Indianapolis, Indiana. Kenneth specializes in providing comprehensive planning and investment services for clients looking to build, manage and preserve their wealth.
Kenneth and I became friends after meeting at a conference and I asked him to share some thoughts as a guest for this site.