Who We Are?
Chessie Advisors, LLC was founded on the belief that reasonably-priced, objective, comprehensive, fee-only financial planning, retirement planning, and investment management should be available to everyone, not just those with high investment account balances.
We provide financial planning, retirement planning, and investment guidance to teachers, engineers, attorneys, young professionals, widows, and other clients typically served by brokers or other high commissioned salespeople.
We don't sell insurance. We don't have our own proprietary funds. We receive no hidden commissions or kick-backs. We analyze your situation, and recommend solutions that are in your best interest, not ours. We are a Fiduciary to our clients (and have been even before it became popular to be one). Ultimately, we want to give you all of the tools to make an informed decision. We give you the peace of mind knowing that, as your trusted advisor and guide, we are helping you stay on track toward your goals and dreams, not trying to take advantage of you.
We deliver truly comprehensive wealth management plans focused on all aspects of your financial situation, including investment management, tax and estate strategies, retirement and education cash flow analyses, and risk management. We work with individuals and families in Metro Detroit (including Rochester Hills, MI, Rochester, MI, Troy, MI, Clarkston, MI, Royal Oak, MI, Utica, MI) throughout Michigan, and throughout the United States through our virtual services offering.
Our Beliefs
We believe that the financial planning process is a team effort driven by your goals and dreams and we are right there alongside you for continued support and guidance, just like a well-trained guide dog.
Our Name
Our firm, Chessie Advisors is named after our beloved dog, Maysie, who passed away in 2018. "Chessie" is the nickname for a Chesapeake Bay Retriever, one of the few breeds that can claim to be born in the United States. It is the strongest and most protective of the retriever breeds, but is intensely loyal to his family and friends. They're also known as being bright, happy, intelligent and for having a goofy sense of humor.
Meet Erik
Professional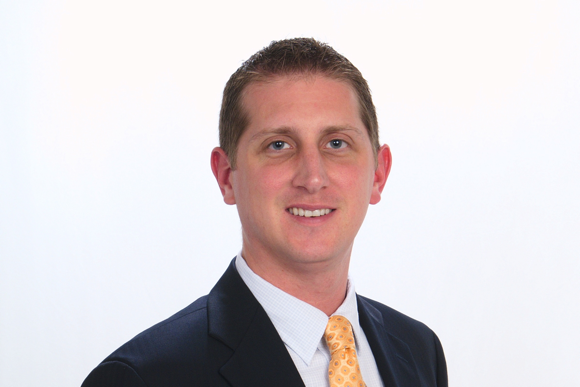 Erik O. Klumpp, CFP®, EA
Founder, President & Financial Planner
Erik founded Chessie Advisors, LLC in 2014 after more than a decade in the financial planning industry. Throughout his career, he has provided financial counseling to clients from all walks of life, from assembly-line workers to teachers to mid-level engineers to high-level corporate executives and everything in between. With Chessie Advisors, Erik wanted to turn his primary focus to those underserved by traditional advisors and offer comprehensive financial planning, retirement planning, and investment advice without minimum asset levels to teachers, engineers, attorneys, young professionals, and widows. Erik is also President of Chessie Tax, LLC, an income tax preparation firm serving individuals and small business owners, and Co-Founder of Student Loan Tax Experts™, a specialized income tax preparation firm exclusively serving student loan borrowers' tax filing and tax planning needs.
Erik spent a year test-driving a mechanical engineering degree at Kettering University before going on to earn his bachelor of science in Finance from Indiana University in Bloomington, Indiana. He knew he wanted to focus his career on personal financial advising. After graduation, Erik worked with a number of top registered investment advisor firms in Michigan before founding Chessie Advisors and Chessie Tax in 2014.
Erik is a Certified Financial Planner™ professional and an Enrolled Agent. He is a member of the XY Planning Network, The National Association of Personal Financial Advisors (NAPFA), and the Financial Planning Association.
Personal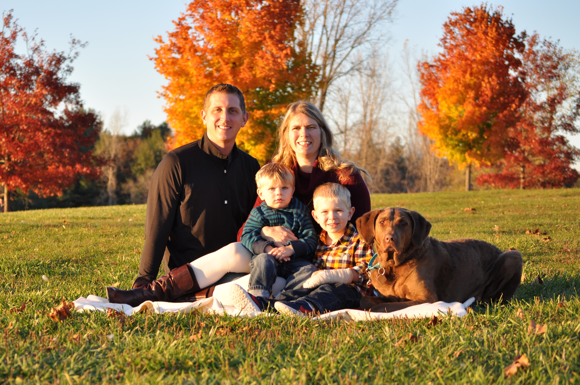 Erik
Dad & Husband
Erik was born in Michigan, grew up in northern Indiana, and now resides in Rochester Hills, Michigan with his wife, two sons, and his Chesapeake Bay Retriever, Maysie (the firm's namesake).
When he's not helping clients, he can be found at his wife's school, cheering on the Troy Athens Red Hawks,  attending the ever-growing number of sporting events for his sons, perfecting his homemade sourdough pizza dough recipe (he's a self-proclaimed pizza connoisseur) or listening to Jimmy Buffet music.
He enjoys vacationing in Folly Beach, South Carolina and spending summer weekends at Indiana Lake in Northern Indiana. Erik is passionate about Indiana Hoosier basketball, Notre Dame football, the Detroit Tigers, and whichever sports teams his sons are on.