a different breed of financial advisor™
REALIZE YOUR "AMERICAN DREAM"
Let Chessie Advisors, LLC be your guide to help you create and realize YOUR "American Dream". As a Fiduciary, we specialize in providing affordable fee-only financial planning and investment management services to teachers, engineers, attorneys, young professionals, and widows between the ages of thirty and sixty-five.
a personal guide
Chessie Advisors was created to guide families like yours toward creating and realizing your "American Dream" by reducing some of the stress in your financial life and being there, on-call, when you need us. We are based in Rochester Hills, Michigan but serve clients throughout the country. 

a loyal companion
The financial planning process takes a commitment from both the client and the advisor. We create this planning process around you and your needs. We strive to find out what makes you tick, your goals and priorities, and like a loyal companion, we are there to help you implement your plan, together.
a fiercely independent advisor
We don't sell insurance. We don't have our own proprietary funds. We receive no hidden commissions or kick-backs. We analyze your situation and recommend the best solutions that are in your best interest, not ours.
a different breed of financial advisor™
My name is Erik O. Klumpp. I'm a Certified Financial Planner™  and Enrolled Agent who founded Chessie Advisors to provide affordable, independent financial planning, retirement planning,  and investment management guidance to teachers, engineers, attorneys, young professionals, and widows in their 30s, 40s, 50s and 60s.
Our goal is be different than the other financial advisors you may have used in the past, by acting more as a guide, taking a more proactive approach toward your finances, and not being driven by product sales.  We believe that helping you succeed financially will ultimately help us succeed. Like a cherished family dog, we want to be your financial companion, someone you can count on through thick or thin, someone you know you can reach out to whenever you have a question, an advisor you can trust to take care of your family if something happens to you.
We work with individuals and families throughout the Metro Detroit area, throughout Michigan, and virtually throughout the United States from our location in Rochester Hills, Michigan.
We welcome the opportunity to learn more about you, your family, your "American Dream", and to explore our services with you.
Best regards,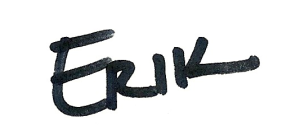 Erik O. Klumpp, CFP®, EA
Founder/President/Financial Planner
Chessie Advisors, LLC
See if Chessie Advisors is a good fit
Contact us and we can discuss your situation, your goals, and how having a guide like Chessie Advisors on your side can help you achieve your "American Dream".
Recent Blog Posts
0 Comments
As the year comes to a close, and you're busy rushing around to get those final presents for the ones...
Read More →
0 Comments
Detroit – On October 31, 2018 General Motors announced that it is offering 18,000 salaried employees (those of it's 50,000...
Read More →
organizations we align with
need tax preparation services? check out our affiliate